Why is home improvement important? Periodic home improvements are essential to maintain the value, safety, and comfort of your home. Over time, wear and tear takes a toll on your home. Regular upkeep and upgrades will prevent minor issues from turning into major problems.
Improvements such as roof repairs, plumbing updates, and HVAC maintenance can improve the safety and efficiency of your home, potentially helping you save money on utility bills and costly repairs in the future. Additionally, periodic updates to your home's aesthetics can improve its overall appeal and increase its value.
Regular home improvements also help you stay up-to-date with the latest technology and design trends, making your home more functional and enjoyable to live in. Home improvements are a smart investment.
Benefits of home improvement projects
Home improvement projects bring numerous benefits to homeowners. Firstly, they increase the value of a home, making it easier to sell if you decide to put it on the market.
Secondly, improvements make a home more comfortable and functional, whether it's by adding more storage space, updating the plumbing, or improving the heating and cooling systems.
Thirdly, home improvement projects make a home more energy-efficient, which lead to lower utility bills and a smaller carbon footprint.
Fourthly, home improvements enhance the aesthetics of a home, making it more visually appealing and enjoyable to live in.
Finally, home improvement projects are a way to express your creativity and personal style, making your home truly unique and reflective of your tastes. Overall, home improvement projects bring a wide range of benefits to homeowners, from financial to practical to aesthetic.
Why is it important to get a roof inspection?
Getting a roof inspection is crucial for ensuring the safety and longevity of your home. A professional inspection will identify any issues with your roof, such as leaks, cracks, or damage from storms.
By catching these problems early, you will avoid costly repairs down the line and ensure that your roof lasts for as long as possible. In addition, a roof inspection also identifies areas where insulation is lacking or where air is leaking out.
Overall, getting a roof inspection is a small investment that can have a big impact on the health and well-being of your home. We offer free roof inspections at Korrect General Contracting.
Why is it important to get a foundation inspection?
Getting a foundation inspection is essential for maintaining the structural integrity of your home. The foundation is the backbone of your home and any issues with it will have significant consequences.
A professional inspection identifies potential problems with your foundation, such as cracks, settling, or shifting. Catching these issues early prevents them from becoming more severe.
A foundation inspection also identifies safety hazards, such as unstable foundation walls or floors. Contact us today to find out more information about our foundation inspection and repair services.
Why is getting your kitchen remodeled important?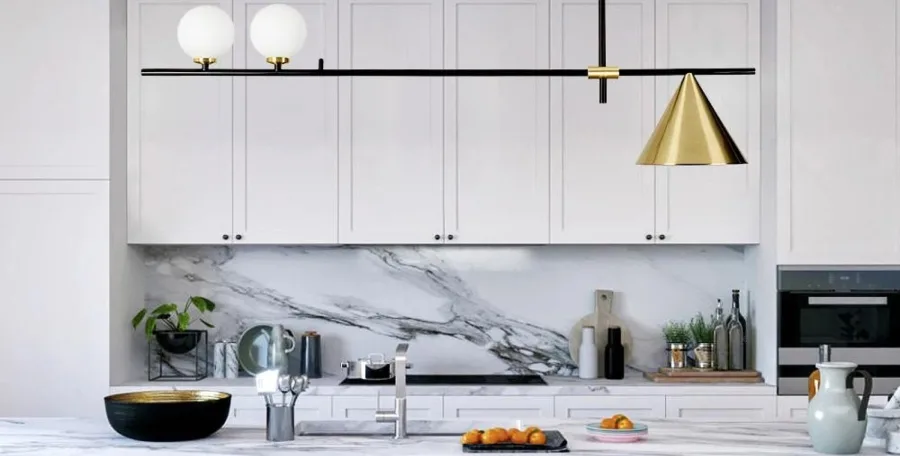 Remodeling your kitchen will bring a host of benefits to your home and your quality of life. For starters, a kitchen remodel  increases the value of your home, making it a smart investment.
Furthermore, a new kitchen will improve the functionality and flow of your space, making meal prep and entertaining easier and more enjoyable. Upgrading to energy-efficient appliances and lighting will save you money on your energy bills.
A kitchen remodel allows you to incorporate the latest design trends and personalized touches that reflect your personal style. Read this article by Credit Karma to find out how much value you can add to your home by investing in a kitchen remodel.
Why is getting your bathroom remodeled important?
Remodeling your bathroom is an investment that will not only increase the value of your home but also significantly improve your daily experience. A bathroom remodel helps you transform an outdated and inefficient space into a luxurious and functional room that meets your needs and style preferences.
Bob Vila has an article titled, "The 6 Best Reasons to Remodel Your Bathroom," that is worth the read.
Upgrading to modern fixtures, such as a new shower head or toilet,  will help you save money on water and energy bills. Additionally, a bathroom remodel will improve the overall safety of your home, especially if you add features such as slip-resistant flooring or grab bars.
A new bathroom also provides a relaxing sanctuary for you to unwind and rejuvenate after a long day. Kitchen and bathroom remodels are one of our most requested services.
Home Improvement Projects that are Worth the Money
Kitchen remodel: Updating the kitchen with new appliances, countertops, and cabinetry significantly increases the value of your home and makes it more functional for everyday use.
Bathroom remodel: A bathroom remodel is a smart investment, especially if it involves updating fixtures, adding storage, and improving the overall layout.
Roof replacement: A new roof not only improves the look of your home but also prevents leaks and other issues.
Exterior painting: A fresh coat of paint greatly enhances the curb appeal of your home and makes it stand out in your neighborhood.
HVAC system upgrade: Upgrading your heating and cooling system will improve the comfort of your home and lead to energy savings over time.
Window replacement: Replacing old and drafty windows with energy-efficient ones helps save money on heating and cooling costs.
Deck or patio addition: Adding an outdoor living space increases the value of your home and provides a place to entertain and relax with family and friends.
Flooring upgrade: Upgrading your flooring makes your home look more modern and increases its value, while also improving its functionality and durability.
Landscaping: Improving your home's landscaping increases curb appeal and makes time spent outside more enjoyable.
Final Thoughts
In conclusion, regularly improving and upgrading your home is crucial for maintaining its value, safety, and comfort. Whether it's through small, cosmetic changes or larger, structural updates, home improvements have a significant impact on the functionality, aesthetic, and overall livability of your home.
Additionally, home improvements lead to cost savings, such as through energy-efficient upgrades or preventing costly repairs. Ultimately, investing in your home not only increases its value but also your quality of life.
By prioritizing periodic home improvements, you ensure that your home remains a safe, comfortable, and enjoyable space for years to come.